Fat Fast Salad Recipe
Nutrition Information
Serving size:

1 serving

Calories:

207
Fat:

21g (85.4% calories from fat)

Carbohydrates:

5g

Fiber:

3g

Protein:

3g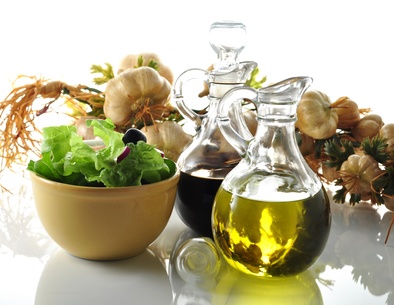 85.4% calories from fat. Sometimes you just want a big, crisp salad during your low carb fat fast. If you are concerned about your fiber intake during a fat fast, this recipe could help. Feel free to use another variety of lettuce, or even a combination.
Ingredients
½ clove garlic – crushed
3 cups romaine lettuce
1½ tablespoons olive oil
2 teaspoons wine vinegar
1 pinch dry mustard
salt and pepper
Instructions
Crush the garlic into a small dish, and pour the olive oil over it. Let that sit for five minutes.
In the meanwhile, wash and dry your lettuce, and tear it up. Put it in a salad bowl.
Mix together the vinegar and the mustard.
Now pour the olive oil over the salad, and toss till all the leaves are evenly coated. Add the vinegar and mustard blend, and toss again. Salt and pepper, toss one more time, and eat your fat fast salad right out of the salad bowl!